We have two Mazak processing centres, which are designed with exceptional yielding capacities and reliabilities. The increased number of accessible axle specifications offer a very effective machine processing of a wide range of components.
All machines have implemented a Gibbs/Mastercam CAD/CAM software.
We process components to the extent of 1100x1100x1200 mm and with a weight up to 2.200 kg.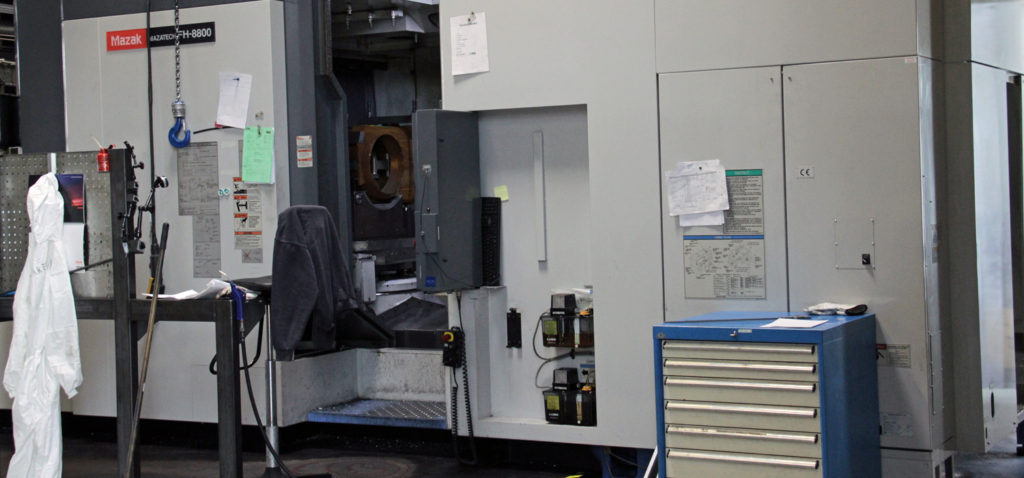 Mazak FH-8800 is an advanced, horizontal high-speed processing centre. Mazak is the heavy CNC operated machines' answer to DeWALT, in case one would think that 'the yellows' rule the show. The collaboration started in 2002 as RIVAL bought the first Mazak processing centre. Since then, RIVAL has bought more products from Mazak, the world's biggest manufacturer of tool machines to the metal-working industry.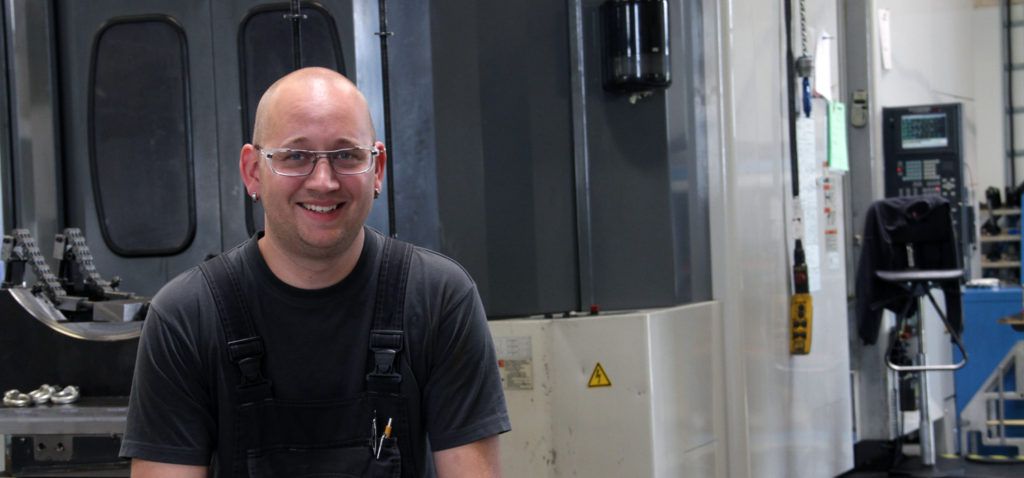 Uniformity and precision
Machine worker Karsten Hald processes large gas valves on the Mazak FH-8800 machine to the extent of Ø600. "It is important that we ensure uniformity and precision throughout the entire production process in order to secure high-quality components to the customer. Therefore, we have developed a tension fixture, which fits to all these components and makes sure that the production runs successfully," says Karsten, who served his apprenticeship at RIVAL back in 2005.