At RIVAL we also offer to take on the full responsibility for the production of the customer's components by larger numbers. The agreement involves everything from production maturing of the component to choice and implementation of tools, production, quality control tests, documentation and finally delivery. Everything typically comes to pass in close relation with the customer's quality responsible.
RIVAL often builds up a specific test installation to, for instance, function or on-site testing of the components before shipping. When we work with critical and costly components, the quality requirements are severe. Everything must work flawlessly, when the components are delivered.
The customer's quality responsible often takes part in the testing, which gives a mutual security and creates a valuable foundation for further collaboration.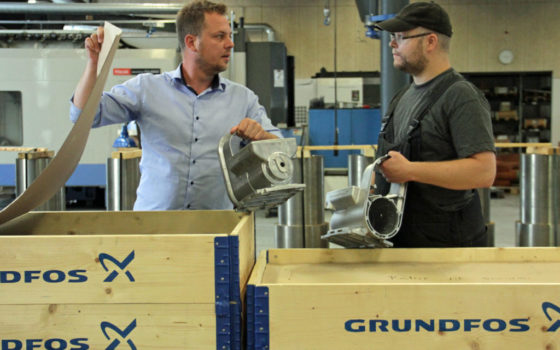 RIVAL's competencies in processing aluminium materials, creative mind-set, honest manner and practical experience have been major factors for the development, product maturing and introduction of Grundfos' new pump production in Serbia.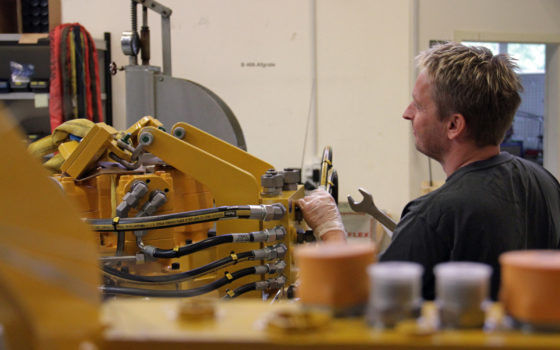 Close collaboration regarding the production, quality control tests and documentation are crucial elements of RIVAL's successful multi-year partnership with National Oilwell Varco's (NOV) Norwegian division.