The DMC 80 FD duoBLOCK CNC machine is a 5-axis multi machine, which produces advanced components to the defence industry and it processes components to the extent of Ø1000.
Producing components on this multi-tasking milling machine reduces the amount of tensioning, which makes the production more efficient.
The machine is unique because it combines 5-axis milling with 5-axis turning of big components with 800×630 mm sized palettes and maximal diameters of Ø1000.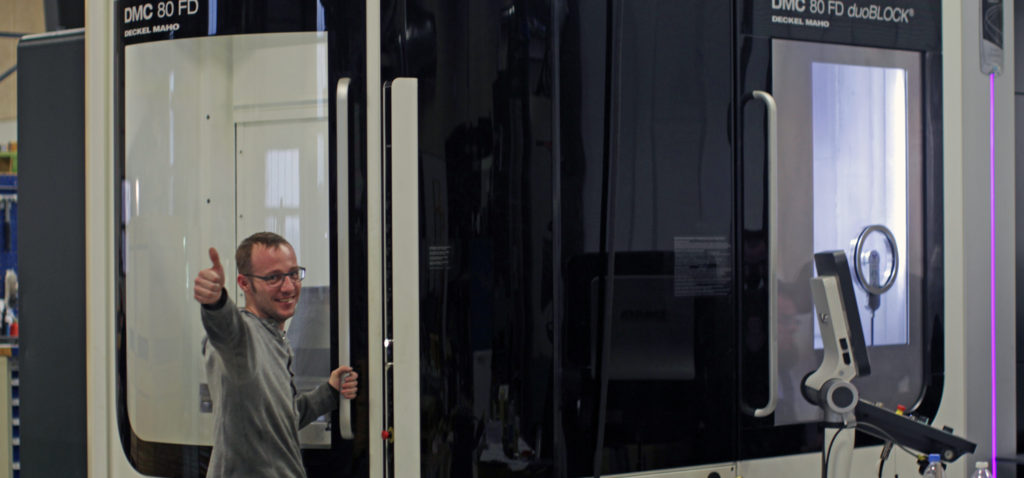 High demands on precision
Our DMC 80 FD DuoBLOCK CNC processing centre is mainly used in the production of advanced components to the defence industry. The processing centre works perfectly with those components, to which the demands on precision are high and there is relation between turning and milling surfaces. The relation is usually at about 0.05 mm over a surface of 500 mm.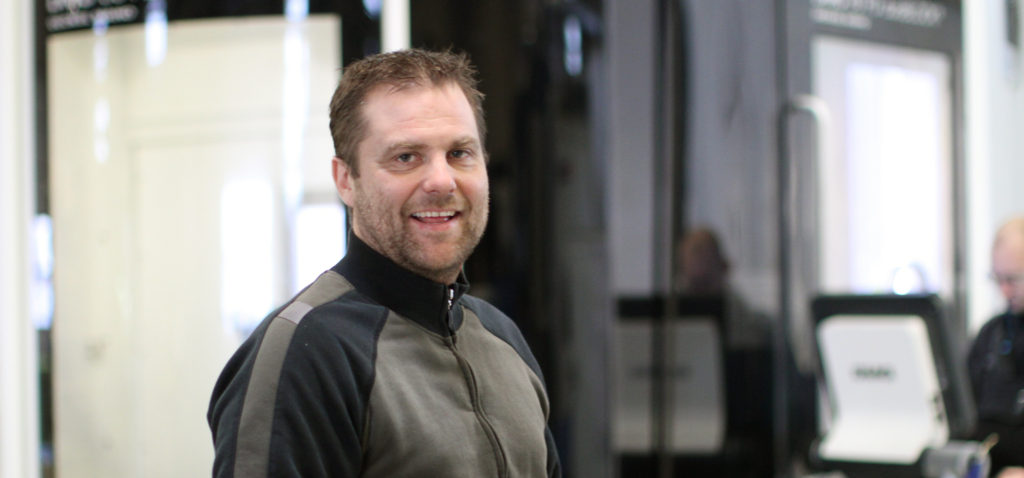 Big components and high tolerances
"The first component, which we processed on the machine included both operations within 5-axis milling, asymmetrical turning and tooth gearing," according to foreman Glenn Scharling. "The component took up half a pallet, when it was finished and among the critical measurements was a flatness of 5/100 mm and a Ø4 mm hole, which was drilled through two different types of material over a length of 200 mm.